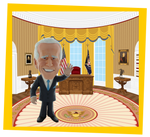 JOE BIDEN
Joseph Robinette Biden Jr.  (born November 20, 1942) is an American politician who is the 46th and current president of the United States. A member of the Democratic Party, he served as the 47th vice president from 2009 to 2017 under Barack Obama.
He was elected to the New Castle County Council in 1970 and became the sixth-youngest senator ever when he was elected to the U.S. Senate from Delaware in 1972, at age 29.
He ran unsuccessfully for the Democratic presidential nomination in 1988 and 2008. Biden was reelected to the Senate six times, and was the fourth-most senior senator when he became Obama's vice president after they won the 2008 presidential election.
On April 25, 2019, Biden announced his candidacy in the 2020 presidential election. He became the presumptive Democratic nominee in April 2020 and reached the delegate threshold needed to secure the nomination in June 2020. Biden and his running mate Kamala Harris defeated incumbent president Donald Trump and vice president Mike Pence in the general election.
Information from Wikipedia 2021.
KEY FACTS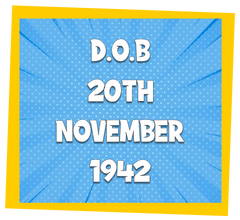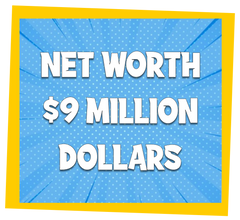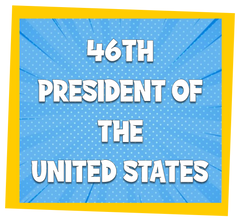 JOE BIDEN GALLERY
SEND IN THE BEST PHOTOSHOPPED OR REAL LIFE IMAGES OF YOUR JOE BIDEN MiMiCONZ FIGURINE, FOR A CHANCE TO WIN A FREE FIGURINE AND FEATURE IN OUR GALLERY!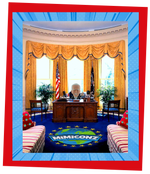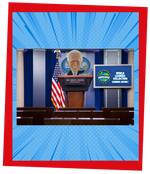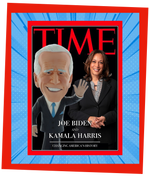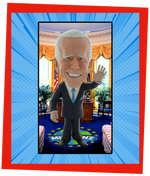 On Sale
Mimiconz Figurine of American President Joe Biden!

Hand-painted, lifelike PVC figurine of all your favourite World Leaders.
Each figure is 20cm high and hand painted to create the real lifelike look of the character.
Each figure comes with unique packaging that is specific to each Mimiconz character.
Name:

Joseph Robinette Biden Jr



D.O.B:

20th November 1942 - Pennsylvania, USA
46th

Appointed President of the United States of America



Appointed:

January 20th 2021